SummerStudio: Design Thinking for Social Equity
Register

Non-member - Free!
Member - Free!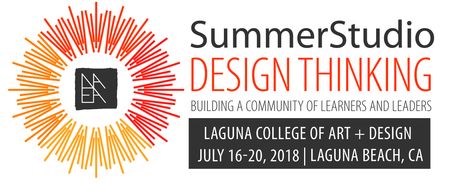 Summer Studio: Design Thinking - Building a Community of Learners and Leaders, July 16-20, 2018, Laguna College of Art + Design, Laguna Beach, CA
Plan your summer professional learning now and explore the transformative power of Human-Centered Design. Once again, NAEA brings together nationally acclaimed visionary leaders and thinkers in art, design, and STEAM education to bridge common goals through the human-centered, transformative power of design. Engage in creating hands-on, innovative solutions to real life challenges through the use of exciting design thinking strategies. Be inspired, and equip yourself as a creative problem solver in the design of a better world!
Course: EDUC 833C - NAEA Summer Studio Design Thinking
Dates: 6/5/18 - 8/10/18
Cost: $170 (30 hours) = 2 units PD
Register at Chico State for PD units: https://rce.csuchico.edu/teachers/naea
Components visible upon registration.