Creating, Presenting, Responding, and Connecting: The Middle School Curriculum and the NCCAS Standards
Register

Non-member - $49
Member - Free!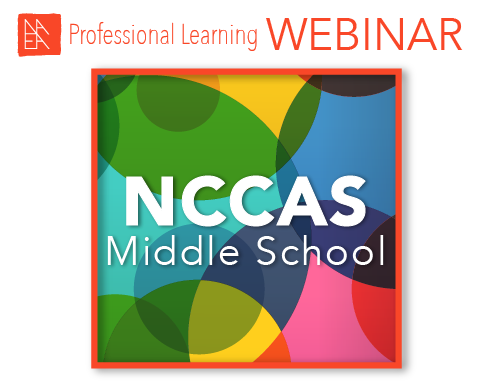 Creating, Presenting, Responding, and Connecting: The Middle School Curriculum and the NCCAS Standards
Wednesday, April 14 | 7-8pm ET
FREE for NAEA Members; $49 for non-members
Join Benjamin Tellie and Jessie Nathans as they share projects from their middle school art and design curricula and how they collaborate in order to design art projects that infuse social–emotional learning and autobiography. Learn ways in which they work toward the development of artistic skill, dialogue, reflection, and creative confidence with their middle school students. Important suggestions and strategies will be shared for art curriculum development using the National Core Arts Standards that relate to the artistic processes of Creating; Performing, Producing, and Presenting; Responding; and Connecting. Nathans and Tellie have been collaboratively teaching professional community art and wellness workshops, giving national NAEA presentations, and creating art and design projects for their art classrooms since 2010 and together bring over 25 years of teaching experience in the visual arts.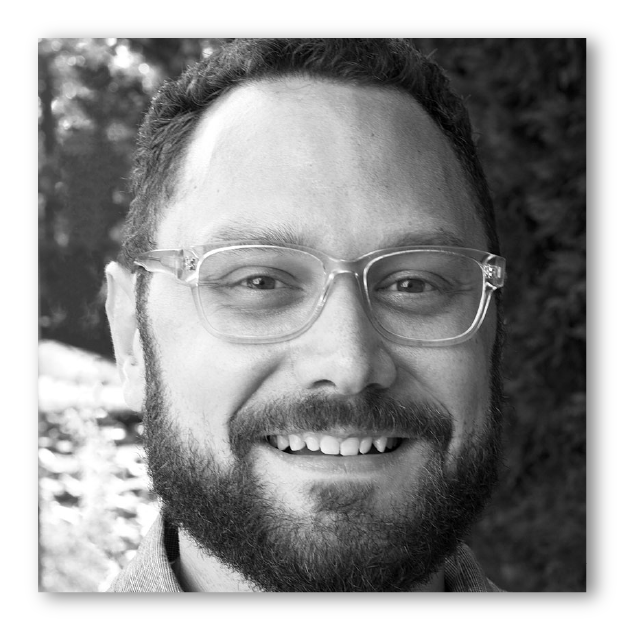 Benjamin Tellie
Benjamin Tellie, MA Art and Art Education, Columbia University; BA Studio Art, Tyler School of Art, Temple University; Professional Eligibility Certificate, K-12 Visual Arts, Maryland; Professional Teaching Certification, K-12 Visual Arts, New York State; Art and Design Educator, Charles E. Smith Jewish Day School, Rockville, Maryland
Benjamin Tellie is an art and design educator at Charles E. Smith Jewish Day School in Rockville, Maryland. He teaches elective courses in art and design as well as graphic design in both middle and high school. He holds a BA in studio art with a minor in art history from the Tyler School of Art of Temple University, and an MA in art and art education from Columbia University. He is currently a doctoral student in the EdD Curriculum and Instruction program at The George Washington University. As an academic scholar, Ben works in the fields of art education and curriculum studies. Tellie's research interests include autobiography, social trauma, and psychoanalytic theory. His work is published in the Maryland Art Education Association Gazette, School Arts Magazine, and Art Education. Ben is the 2020 NAEA National Middle-Level Art Educator Award recipient.

$i++ ?>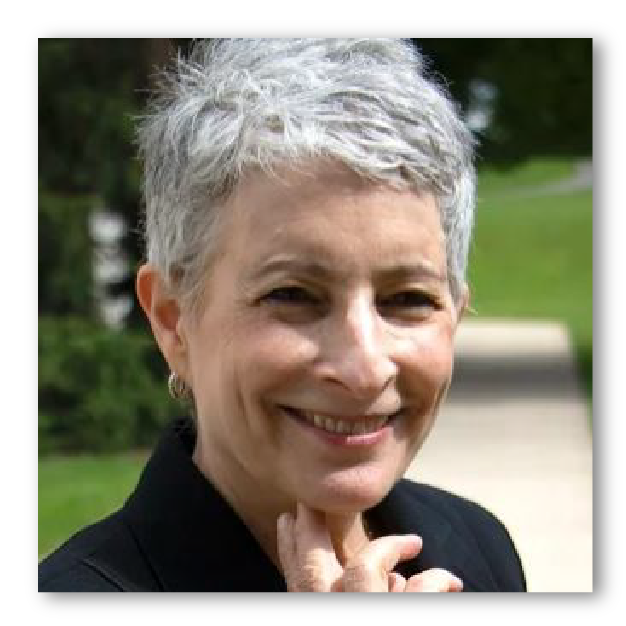 Jessie Nathans
Jessie Nathans, MA in Communication Science; Certificate of STEM Master Teacher; Middle School Art and Design Educator, Charles E. Smith Jewish Day School, Rockville, MD
Jessie Nathans is a middle school art, design, and sculpture teacher at Charles E. Smith Jewish Day School, in Rockville, Maryland. She has been teaching K–12 art for 15 years with her current position as a middle school art teacher for the past 3 years. Presently she is adapting a middle school art curriculum for virtual learning spaces during the pandemic. She is a cofounder of the Art & Wellbeing Group with clients including CaringMatters in Gaithersburg, Maryland. Nathans has collaborated for 10 years with Benjamin Tellie, including coteaching at CESJDS, leading community workshops, and presenting at the Maryland Art Education Association and the National Art Education Association. Their most recent presentation was "The Art of Grief" at the 2019 NAEA National Convention in Boston. Nathans earned a certificate in STEM teaching from George Washington University and a master's in communication science from the Pratt Institute, and she holds a BA in Chinese history from University of California, Berkeley.
$i++ ?>
Upon completion of this NAEA webinar, you may earn 1 hour of professional development credit as designated by NAEA. Once the webinar is completed, you may view/print a Certification of Participation under the "Contents" tab. You may also print a transcript of all webinars attended under the "Dashboard" link in the right sidebar section of the page.
Clock hours provided upon completion of any NAEA professional learning program are granted for participation in an organized professional learning experience under responsible sponsorship, capable direction and qualified instruction, and can be used toward continuing education credit in most states. It is the responsibility of the participant to verify acceptance by professional governing authorities in their area.
Components visible upon registration.