Equity, Diversity, and Inclusion in Art Museums
Register

Non-member - $49
Member - Free!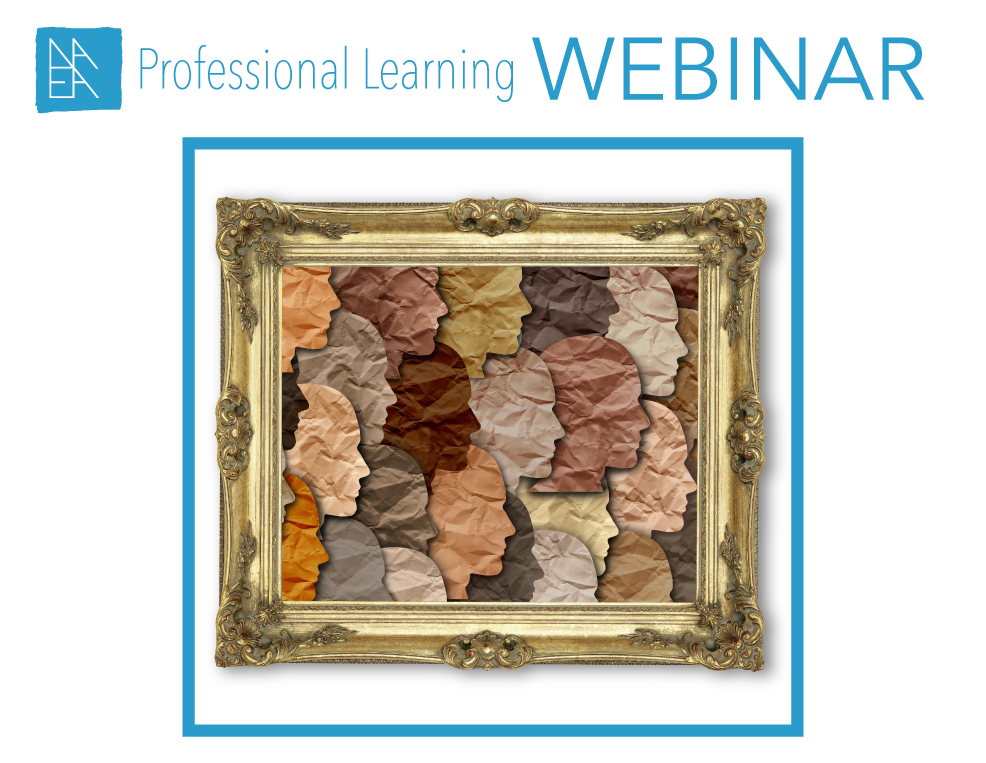 Equity, Diversity, and Inclusion in Art Museums
Wednesday, June 1, 2022 | 7–8pm ET
FREE for NAEA members; $49 for nonmembers
Join us for reflection on the trajectory of art museums in making authentic change in the realm of equity, diversity, and inclusion. Art museum educators have a unique opportunity and responsibility to foster meaningful, inclusive, and accessible learning experiences for K–12 learners. To enact this work, they continuously strive to deepen their understanding of the identities and needs of a diverse set of learners, prioritizing the needs of those who have traditionally felt the museum was not a place for them. In response, art museum educators have become very intentional about what (i.e., which artworks and which narratives related to them), how (i.e., the pedagogy), and who is involved in teaching, as well as how to approach and nurture relationships with schools. Museum educators are also committed to a continual process of reflection on and disruption of the ways that white supremacy culture informs the work they do with staff—including hiring, management, mentorship, team building, and retention.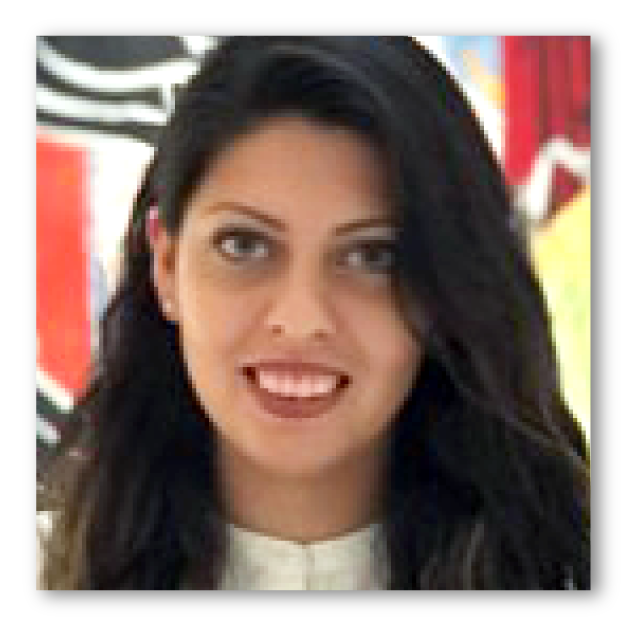 ​Laura Gomez
MFA Candidate, School of the Art Institute Chicago
Laura Gomez was born in Madrid, Spain. She received a BFA from Florida Atlantic University with a concentration in sculpture. She is the recipient of the 2016 Office of Undergraduate Research and Inquiry Grant and the Esther Saylor Rothenberger Endowed Scholarship for Humanities; she presented at the Undergraduate Research Symposium in the spring of 2017. Gomez has worked at the University Galleries, FAU, as a galleries assistant and has been the project manager of Community Justice: The Black Panther Party & Other Civil Rights Movements and Home Mask Relations: A Social Project by Isabel Berglund, among other exhibitions. She has also been involved in museum education as a youth mentor for the Artist Mentorship Program from the University Galleries, FAU. Gomez is currently working in the NSU Art Museum Fort Lauderdale as the Lillian S. Wells associate education curator, creating and organizing public programs and educational materials for the public.
$i++ ?>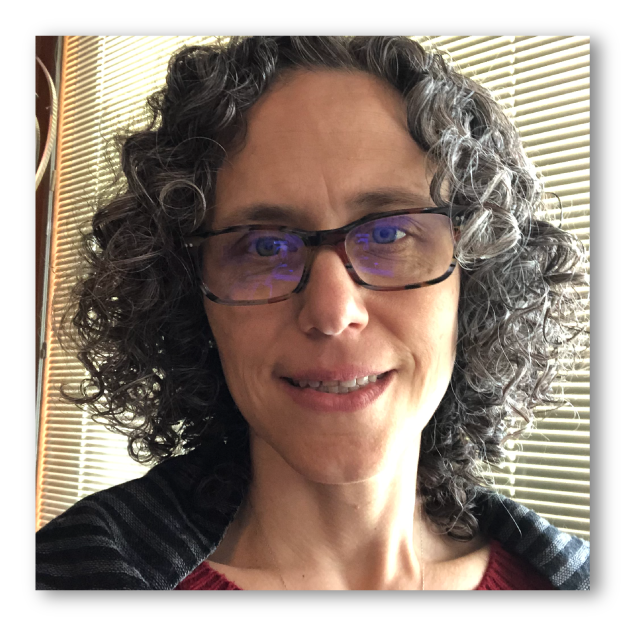 Sarah Boyd Alvarez
Senior Fellow for Public Art History, Smarthistory
Sarah Boyd Alvarez is an art museum educator and administrator with over 20 years of experience in program design and management, collaboration, teaching, and curriculum development. Most recently, she served as Senior Director for Students and Educators at the Art Institute of Chicago, where she led a holistic evolution of the museum's offerings for K-12 learners. Sarah has made notable contributions to the arts and museum education fields through various publications and presentations, including guest editing the Journal of Museum Education (Vol 36, No. 1, Spring, 2011), "Beyond Teachers: Relevance and Value in Professional Development Programs in Museums." She has also served on numerous advisory committees and task forces dedicated to equity and access in art and museum education.
Sarah has a passion for connecting learners with visual art in ways that feel relevant, inspiring, and meaningful. She believes in the power of arts experiences to bring people and ideas together, to catalyze inquiry about ourselves and the world around us, and to democratize and humanize learning. She holds a BA in art history from Skidmore College and an MA in art history from Rutgers University. She has been a contributor at Smarthistory since 2018.
$i++ ?>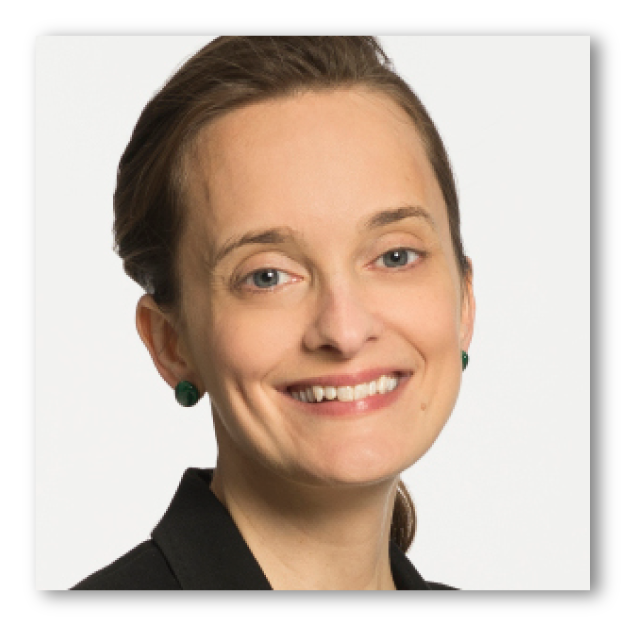 Celeste Fetta
Director of Education, Virginia Museum of Fine Arts
Richmond, Virginia
For more than 20 years, Celeste Fetta has been active in the museum education space. She has served as the director of education at the Virginia Museum of Fine Arts (VMFA) for the past 7 years. She also has experience with leading gallery education and adult programs at VMFA, in addition to playing an active role in the development of its 2020 Strategic Plan. Fetta was honored in 2018 as the Virginia Museum Educator of the Year by the Virginia Art Education Association for her contributions in the field and currently serves as the Southeastern Region Representative on the NAEA Museum Education Development Committee. She holds an MPhil in decorative art history from the University of Glasgow and a BA in art history from the College of William & Mary and currently resides in Richmond, Virginia, with her husband and two children.
$i++ ?>
Upon completion of this NAEA webinar, you may earn 1 hour of professional development credit as designated by NAEA. Once the webinar is completed, you may view/print a Certification of Participation under the "Contents" tab. You may also print a transcript of all webinars attended under the "Dashboard" link in the right sidebar section of the page.
Clock hours provided upon completion of any NAEA professional learning program are granted for participation in an organized professional learning experience under responsible sponsorship, capable direction and qualified instruction, and can be used toward continuing education credit in most states. It is the responsibility of the participant to verify acceptance by professional governing authorities in their area.
Components visible upon registration.